Knitting Factory Seating Chart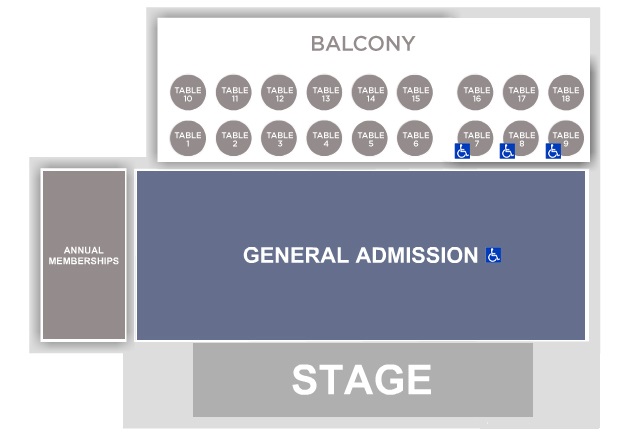 The Boise Knitting Factory is generally a standing room only general admission venue with a 999-spectator capacity. Some concerts or events may have limited seating which will be indicated in the program description. So please be sure to read the descriptions thoroughly.
There is balcony seating available, which includes space for persons with disabilities. But please note that balcony seating is purchased by table for an entire group. And each table has four seats.
If you have any questions, you may contact the venue at (208) 367-1212
The attached photo is the arrangement for most events.
NOTE: Knitting Factory Concert House may host events that require different seating arrangements. When you select your tickets, please check the seating chart map that is specific for your event.
You can book your ticket today and grab yourself the best seats available. Check out the Knitting Factory schedule to see all the exciting upcoming events.
For policies and authenticity guarantees regarding the tickets provided, please see the ticket information page.