Knitting Factory Information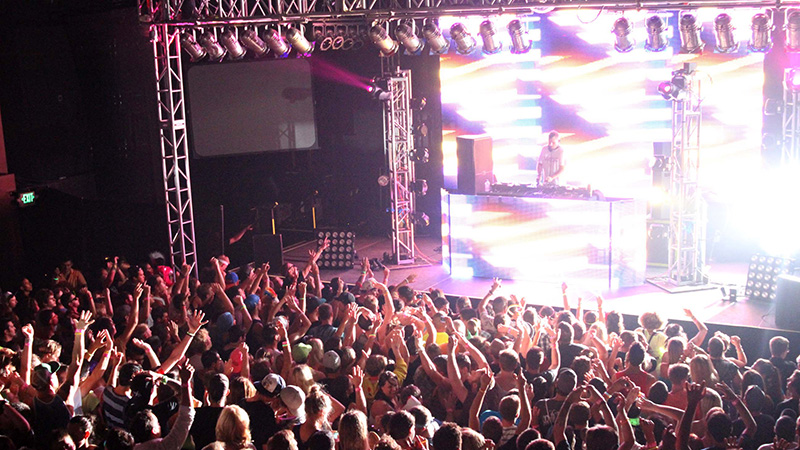 The Knitting Factory is actually one of several nightclubs that have opened over the years. The very first of this nightclub series opened in New York City in 1987. This club focused on an eclectic music of music and entertainment to provide unique experiences that couldn't be found in more traditional nightclubs.
This eclectic mix included poetry readings, performance art, standup comedy, and musicians who weren't tied down by the usual boundaries of rock and jazz. These experimental musicians were often some of the fan-favorite performers at the club. And this led to The Knitting Factory starting a radio show and record label, which later became Knitting Factory Records in 1998.
It proved to be popular enough that other locations were opened. The Los Angelees location was opened in 2000 under the parent company of Knitting Factory Entertainment, KnitMedia. Jared Hoffman, founder of Instinct Records, which was later acquired by Knitting Factory Entertainment, took over as CEO of the company in 2002. He acquired Bravo Entertainment, which owned a club in Boise, Idaho, that became a Knitting House Concert house.
Today, the club continues to be a driving force in live entertainment, especially thanks to its deal with XM Satellite Radio.
More Knitting Factory Concert House information:
Ticket Policy:
Read about the ticket policies from our preferred ticket reseller and about their authenticity guarantees.
Seating Map:
Have a look at the Knitting Factory Concert House seating map and learn about different seating arrangements.
Parking Information:
Driving to the venue? Read more about Knitting Factory parking options here.